Welcome to February!
We hope you are keeping safe and well, despite the ongoing Pandemic? As you can imagine, with businesses not running at full capacity and training currently on the backburner a little, we are not running as many in-person courses as we would like at the minute.
But…. we are running all of our online courses at any time of the day or night! Take a look at some of the gems below – useful for levelling-up your skills or passing the time away. For lees than the cost of a takeaway (and lasting much longer…) try a course in something new.
Alcohol Personal Licence Holder
For those of you looking to a career in hospitability, this is an essential course and looks great on any CV. Covering Licensing Law, Responsibilities and difficult subject of Age Verification, this course can give you an insight into keeping safe and legal at work.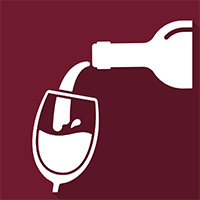 https://videotilehost.com/cumbriafireandsafetytrainingltd/purchaseCourse.php?nid=119
How to Improve Your Mental Health Certification
Mental health awareness has definitely improved over recent years; however, many are still uncertain what good mental health really is and how to cope with different conditions. This course goes into detail on good mental health habits, how they differ from bad mental health habits and how you can improve your mental health.
Finance for Non-Finance Managers Certification
Understanding finance has become absolutely essential for all managers, especially non-finance managers. The increased demand on companies to perform means that non-finance managers need to have a firm grasp on all financial matters.
This course provides a comprehensive insight into finance for non-finance managers, providing them with the key financial tools to be able to analyse, optimise and significantly improve the financial status of their department and company.
Introduction to Tax Accounting Certification
Are you a small business owner or someone looking to improve employee knowledge of the tax system? The Introduction to Tax Accounting Certification offers UK-specific course material, which is designed to provide employees with a foundational knowledge base of the current tax system.
Across 10 modules, this programme discusses a wide range of topics, all intended to equip employees with the required skills, in order to work in a tax setting. It is meant specifically for small and medium-sized businesses.
Display Screen Equipment Awareness Certification
This course provides you with a comprehensive guide to assessing display screen equipment. It begins by giving you an introduction to the Health and Safety (Display Screen Equipment) Regulations, including a discussion of employee and employer obligations. The course also goes into detail about the minimum workstation requirements that must be met, as well as providing you with a series of tips to help you control and prevent DSE risks.
Need a course in something?
Take a look at our full range of over 700 courses here: